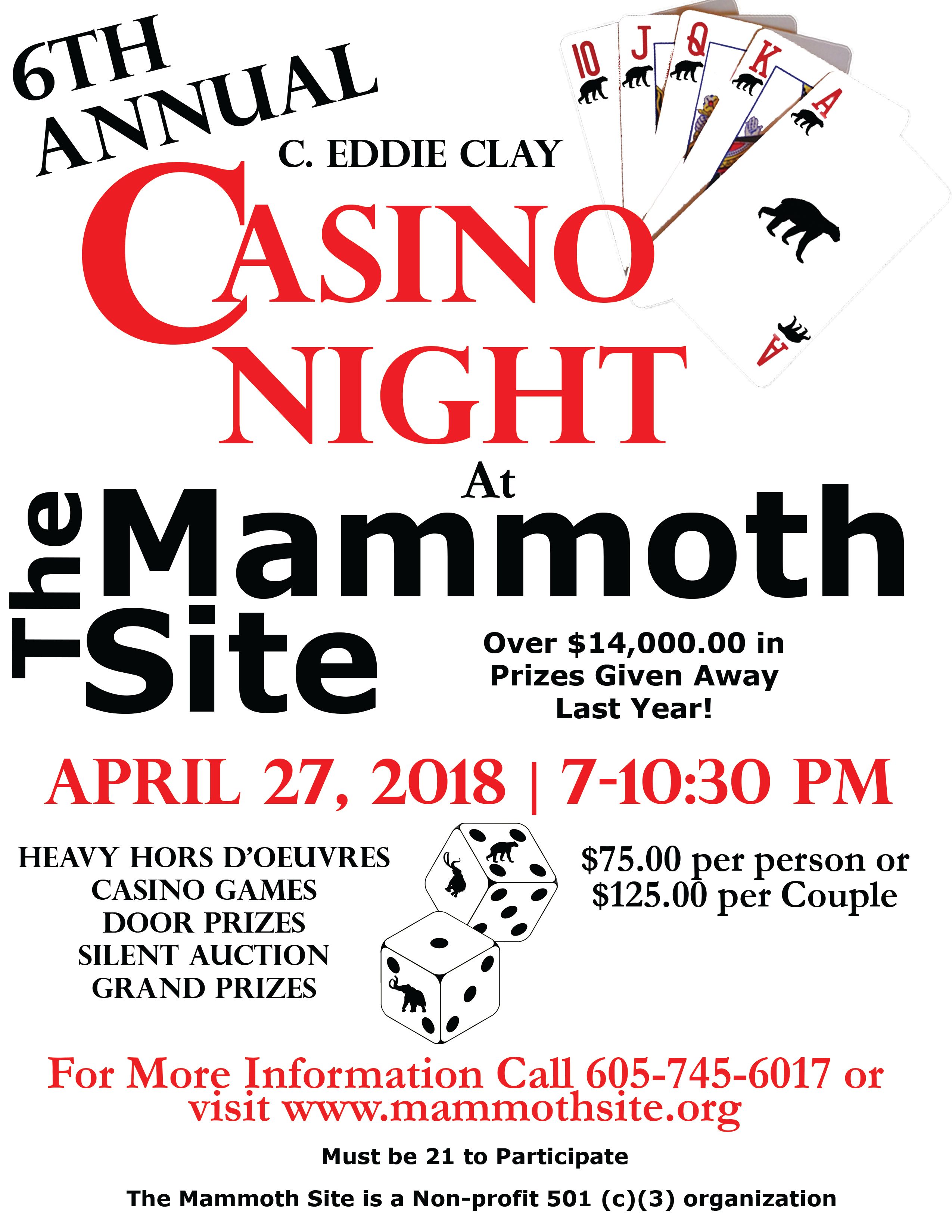 It's a great evening to spend with friends or date night, while supporting your local accredited museum.
The casino will be built inside The Mammoth Site's Exhibit hall. Food will be provided by Woolly's, and the ticket price of $75.00 each or $125.00 per couple may be tax deductible.
Each ticket includes $75,000 in Mammoth Bucks to be played at our 10 fun and very loose gaming tables. Games of chance include, Black Jack, Texas Hold'em, Roulette, Craps, 3-Card Poker, Baccarat, Bingo and a Wheel of Fortune.
As an added bonus, if you are a member of The Mammoth Site or become one; you will receive an additional $25,000 in Mammoth Bucks! Last year over $14,000.00 in prizes were given out!
You may purchase tickets online at mammothsite.org, from The Mammoth Site or by calling 605-745-6017.
"In accordance with Federal law and U.S. Department of Agriculture policy, this institution is prohibited from discriminating on the basis of race, color, national origin, age, disability, religion, sex, familial status, sexual orientation, and reprisal." (Not all prohibited bases apply to all programs).