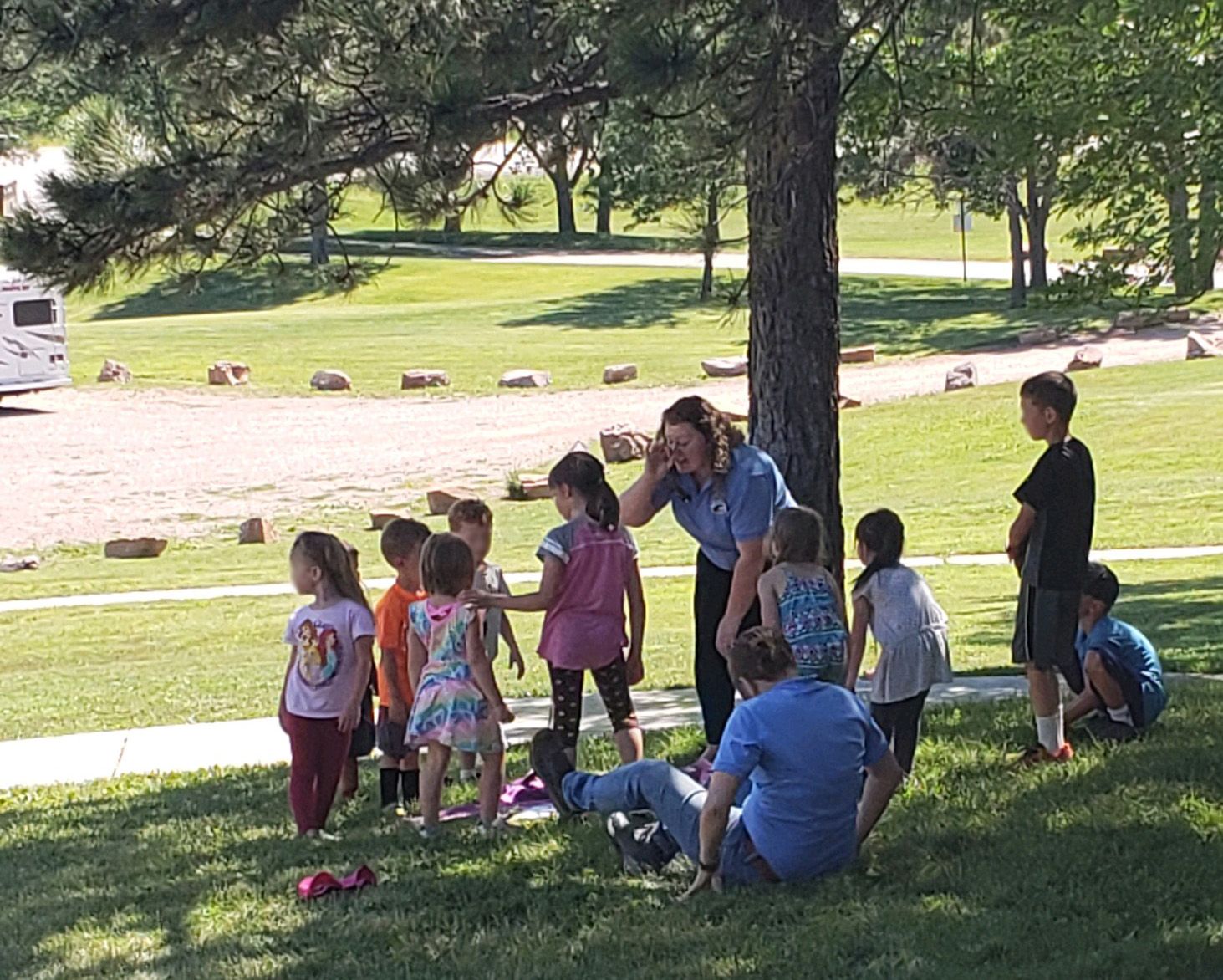 Conservation Intern Deliverables
Excavating in the Bonebed, teaching the Advanced Paleontology Class, and lab work have been the primary duties of this year's conservation interns. They have also gone above and beyond and completed many other projects such as cleaning, measuring, and cataloguing all of our bison fossils from The Snake River Fossil Site excavation in May, prepared numerous lizard specimens to include their skeletons in comparative studies, as well as writing over 14 new protocols for all of our new technology here at the Site!
One of the highlights this summer has been the success of our new "Forging Fossils on Fridays" described in the write up by our Geospatial Paleontologist Justin Wilkins. This new outreach program we hope to continue in the future! Together the conservation interns and other education division personnel have 3D scanned over 100 specimens in the Turner Geospatial Center, some of which have been uploaded onto The Mammoth Site's new Sketchfab account. Sketchfab is a free website where the public can access and download 3D images to be used at home or in the classroom all over the world. We invite everyone to check out and follow us on our Sketchfab site!
https://sketchfab.com/The_Mammoth_Site
Museum Engagement Interns Deliverables
The Museum Engagement Interns have helped to grow the education division here at The Mammoth Site. Together they have created new brochures and updated previous ones that now fill many stations around the site. They assisted in the complete remodel of our now beautiful and inspiring Andrea's Kids Cave located in the gift shop. Five new self-learning books have been created for guests to begin purchasing next summer, along with a free Junior Scientist award booklet that children can work on while visiting the site and earn a prize for completion. Our Education Assistant has worked to update the classroom materials and K-12 classroom curriculum manuals. We have worked together to update and create new signage all around The Mammoth Site campus. The Mammoth Site Education Collection has been completely recurated with new methods by an intern and moved to a new location for easy access for staff to engage with the public. This new collection system contains over 3000 specimens and will coincide with a new highschol classroom curriculum, and a moveable interactive cart where guest can interact with museum grade specimens.
Speaking of carts, have you seen the newly designed Rove Cart that our interns created with games for all ages? On downtime from tours and junior paleontology classes our interns use the cart to interact with guests. The Museum Education interns have also successfully taught 5 junior paleontology classes each day during the months of June and July, with 2 classes a day in August. These classes have allowed our interns to share their passions and expertise with hundreds of kids, many of whom wish to be paleontologists making these experiences extra special for both the child and the intern.  If all the above wasn't enough, there is even more! Starting in July "Science Live!" was presented each week by Polly the Paleontologist and Matilda the Mammoth. This free family science show brought in over 100 guests during its 4 week run. As the final weeks of the summer dwindle away, our interns are quickly finishing their projects and presenting ideas for the future of The Mammoth Site including adding more universally accessible options around the site.
We would like to thank all of our interns for their hard work and dedication this summer and wish them all the best in their futures.
Forging Friends with Fossils
Wm. Justin Wilkins – Geospatial Paleontologist
When you hear the word "lab", you don't necessarily think field work. The word conjures up imagery of technical work, lab coats, gloves, and goggles. But at the Turner Geospatial Center we do multiple different types of "field work". Not only do we do the traditional bonebed mapping that we have done at The Mammoth Site, but we also do in-situ scanning of bonebed specimens and a less conventional type of field work: outreach!
For the past four weeks, the Turner Geospatial Center with the help of our interns have been hosting an outreach event called "Forging Fossils on Fridays". The event was designed to showcase the Turner Geospatial Center to the public and give people a hands-on look at the materials and procedures we use there. On the table, we have one of our computers showing the 3D printing software (Ultimaker's Cura) and one of the modern comparative specimens we have scanned, like our American black bear skull.
We also have 3D printed replicas of our African elephant and giant short-faced bear skull for people to touch! One of the great advantages of our 3D printing capabilities is the ability to bring in specimens to introduce people to a wide array of Ice Age animals, some of which we haven't found at The Mammoth Site yet. For example, we have printed a lower arm bone of a giant ground sloth, a super rare Ice Age animal in South Dakota, and people are often wowed by it! Other fun specimens are two mastodon teeth printed from Diamond Valley Lake, a brand new species of mastodon that we get to show the public.
As we display our 3D printing capabilities, we get to show people all of these possibilities and more! On the table we have our 3D printer, in the process of 3D printing a scaled down specimen. These scaled down specimens are available to the public for a small donation, which helps us cover the price of materials and maintenance. To date, we have talked with 426 people at these events, who have donated $242 to the Turner Geospatial Center. We are thrilled that people have such an interest in what we are doing and we are excited to expand on this event!
The other fun thing about our 3D printing is that it is not just fossil specimens we can print. There are plenty of other things to be printed, like prototypes for parts or fun household objects. The 3D printing services at the Turner Geospatial Center are open to the public. Anything you'd like to print, we can probably do it!