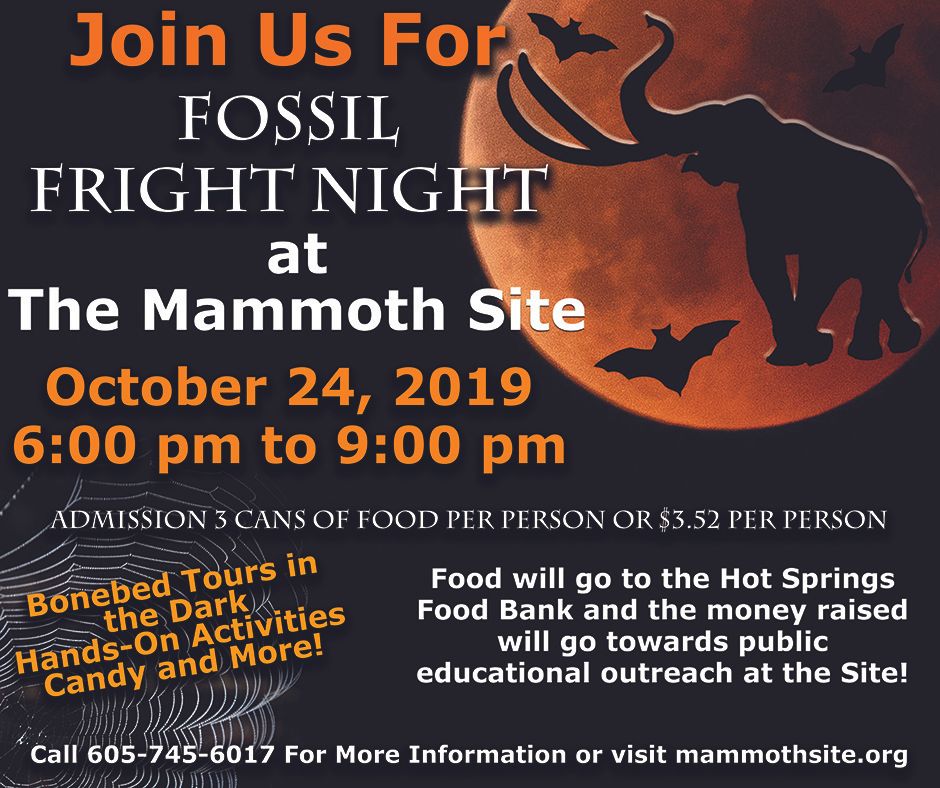 Admission will be three cans of non-perishable food items per person or $3.52 per person. Food collected that evening will be donated to the local Hot Springs Food Pantry, whereas the money raised will go towards public education at the Site.
Halloween costumes are encouraged. This event will provide a safe, fun, and learning environment for children and people of all ages.
Fossil Fright Night is a great way to spend time with friends and family, so make plans to attend The Mammoth Site Fossil Fright Night, Thursday, October 24, 2019.
            For more information, call 605-745-6017 or visit mammothsite.org!                          
            "In accordance with Federal law and U.S. Department of Agriculture policy, this institution is prohibited from discriminating on the basis of race, color, national origin, age, disability, religion, sex, familial status, sexual orientation, and reprisal." (Not all prohibited bases apply to all programs).