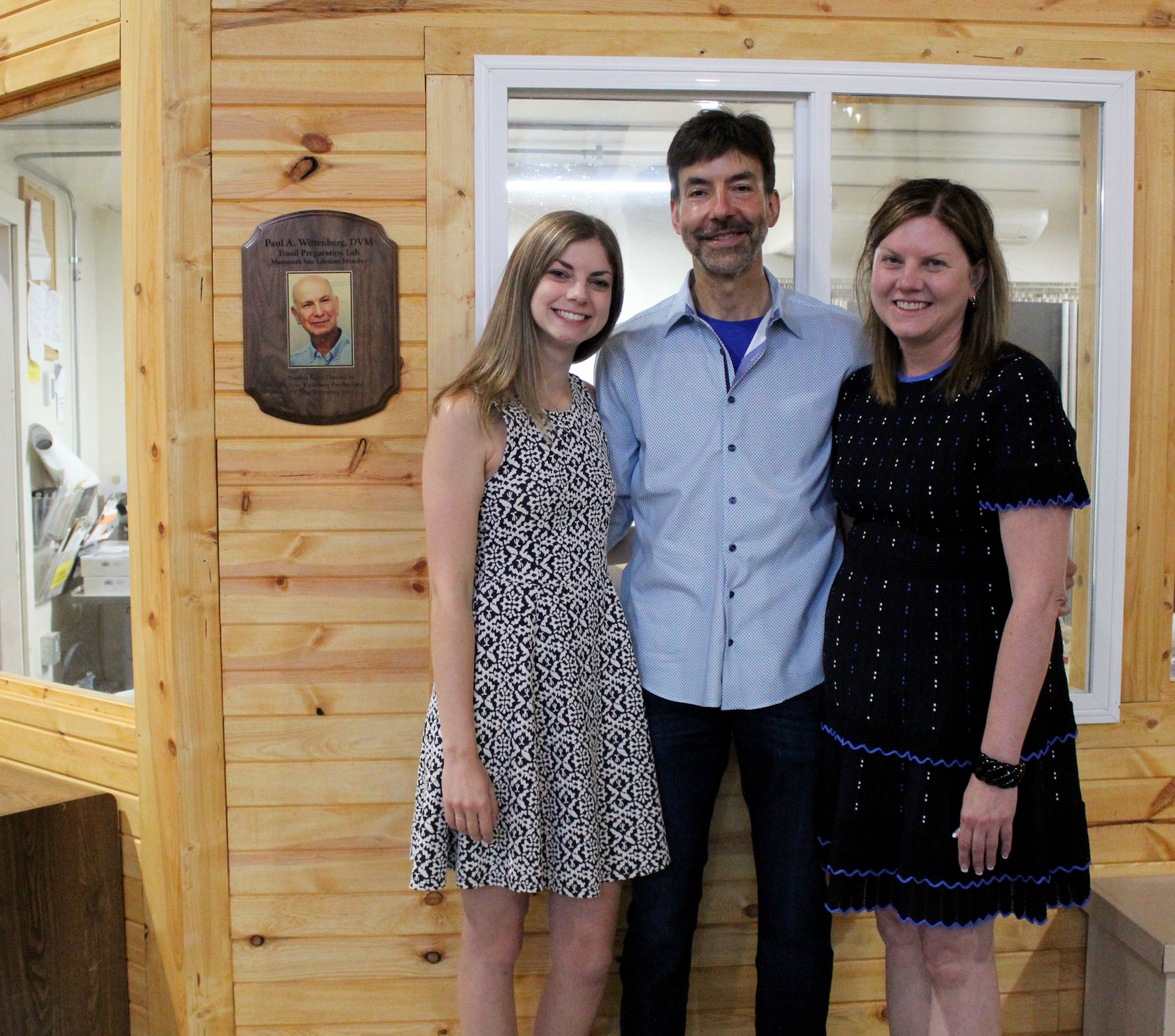 For Immediate Release
Release Date: June 19, 2021
Contact: Claire Scarborough, news@mammothsite.org, 605-745-6017
New Prep Lab Opens In Bonebed
HOT SPRINGS, S.D. – Thanks to a generous donation from the family of the late Dr. Paul Wittenberg, a longtime Hot Springs veterinarian, a new prep lab that will allow visitors to directly interact with preparators has been constructed in The Mammoth Site's Bonebed.
This donation was made to The Mammoth Site in Paul's memory by Paul's brother, Dr. Peter Wittenberg, and Paul's son, Dr. Greg Wittenberg. According to Presston R. Gabel, COO of The Mammoth Site, "generous donations like the Wittenberg Family's makes a difference in, not only our fossil preservation but in our ability to educate the over 100,000 annual visitors to our working paleontological dig site."
With these funds, The Mammoth Site was able to build a new, state-of-the-art prep lab. This new lab gives The Mammoth Site research staff and interns the ability to have one-on-one interaction with visitors. Previously, preparation work was done in the collections lab downstairs. The new lab will make it easier to move fossils directly from the Bonebed with less risk of damage, as well as giving preparators more space to work with bigger fossils.
For more information, contact Claire Scarborough at news@mammothsite.org or by calling 605-745-6017.
###
Pictured: Dr. Greg Wittenberg and family check out the new Prep Lab, named in honor of Dr. Wittenberg's father.