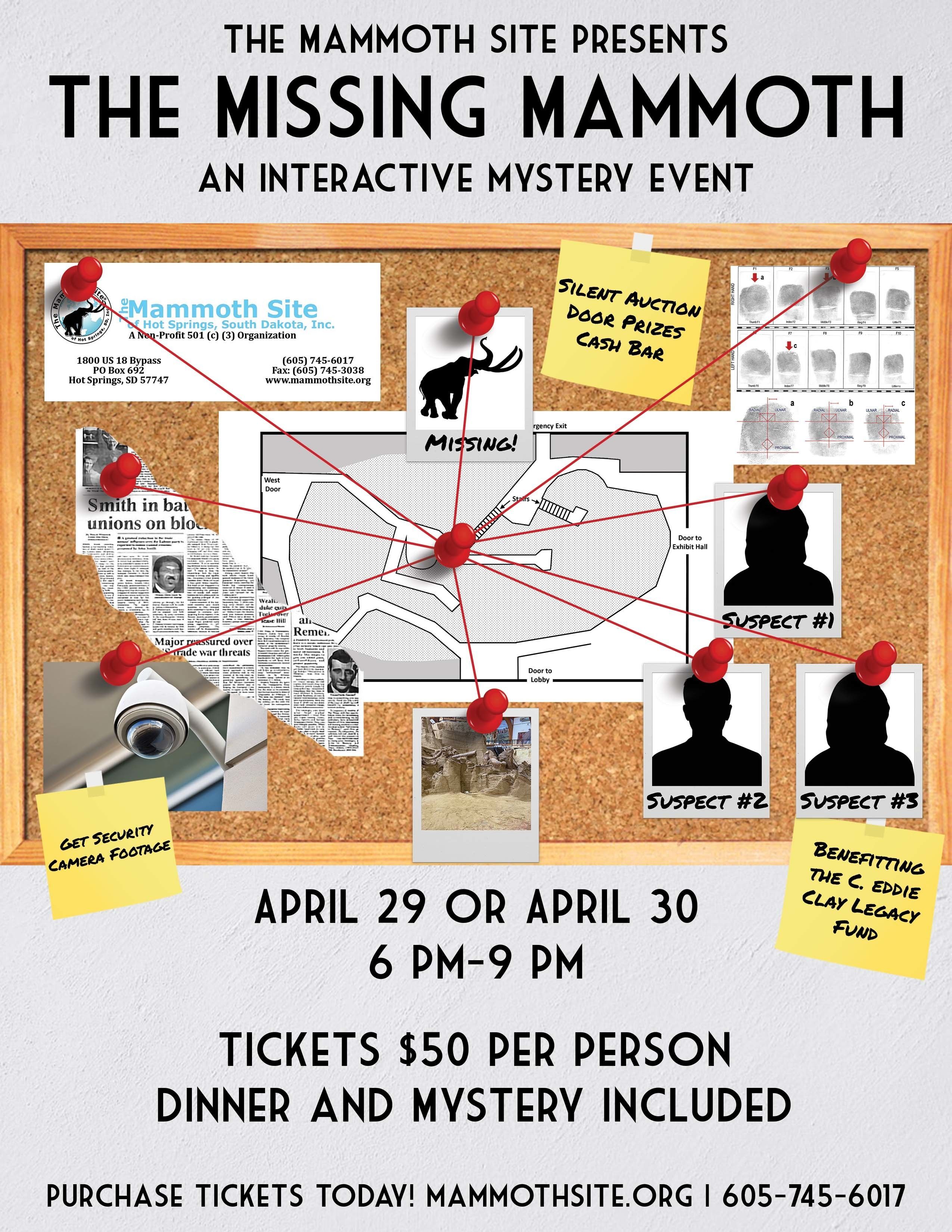 The Mammoth Site's one-of-a-kind ivory mammoth skeleton has gone missing the night before a joint exhibit grand opening with the International Museum of Paleontology, and staff needs YOUR help to uncover what happened to it at this year's 2022 annual fundraiser event on Friday, April 29 or Saturday, April 30 from 6-9 pm! Choose a night (don't worry, the mystery's the same no matter which night you purchase tickets for!), assemble your detective team, and get to solving.
Tickets are $50 per person with dinner and a mystery included–arrive early to receive door prizes! A silent auction and a cash bar are also available during the fundraiser. All proceeds from the annual fundraiser go towards The Mammoth Site's education programs.
Tickets can be purchased at www.mammothsite.org or by calling 605-745-6017. Each night has a limited amount of tickets, so make sure to purchase yours soon.